Erian Systems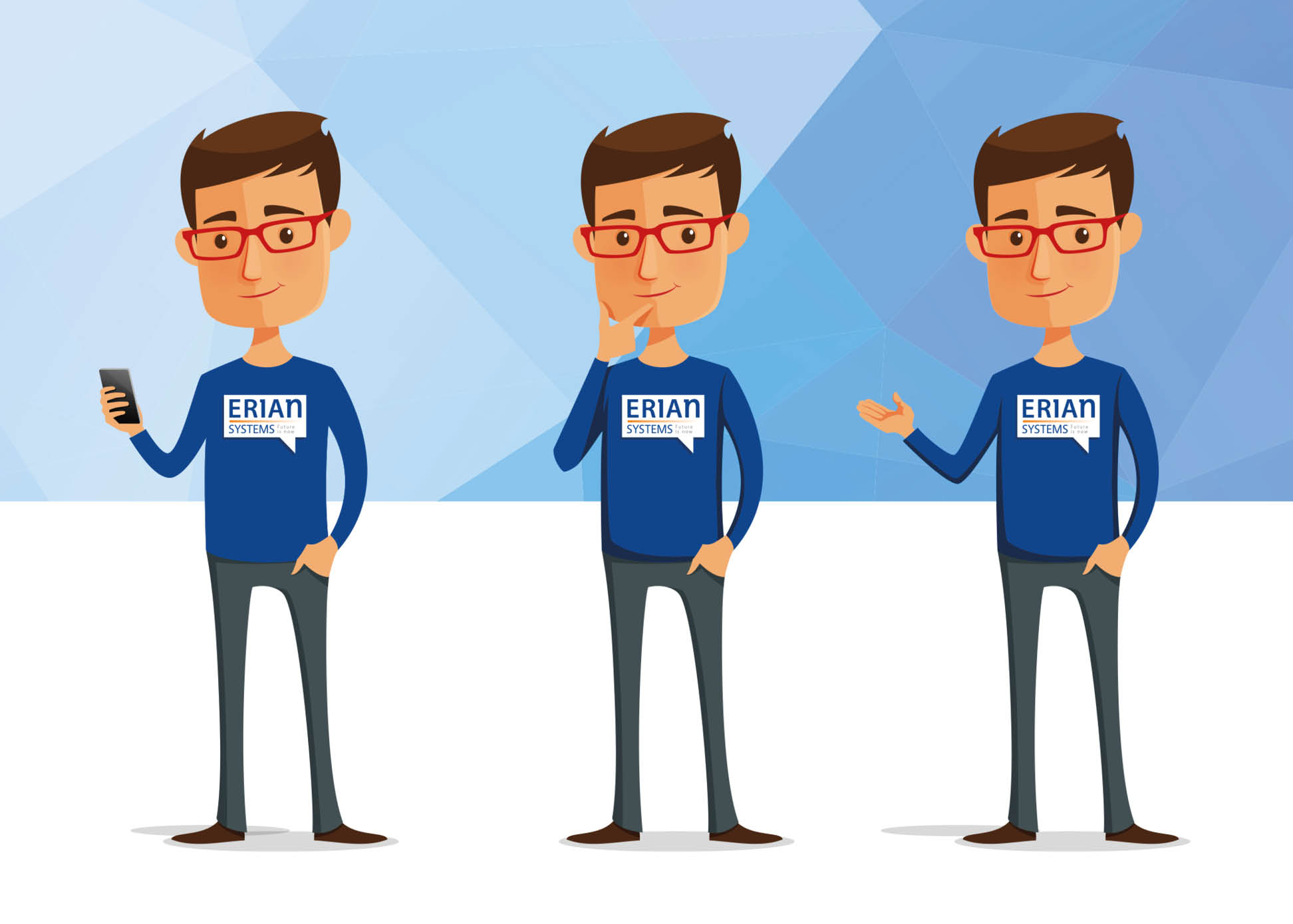 Erian Systems is een bedrijf dat zijn oorsprong kent in Tsjechië en een startend Nederlandse Business Unit kent. Zij wilde de bestaande communicatie wel omarmen maar miste heel erg de boodschap waar het werkelijk om gaat; software die met kunstmatige intelligentie processen kan versnellen en verbeteren. Eigenlijk kan Erian alles werd mij verteld. Dit gaf mij een heel ongeloofwaardig gevoel. Hieruit ontstond de vraag: "ASK ERIAN".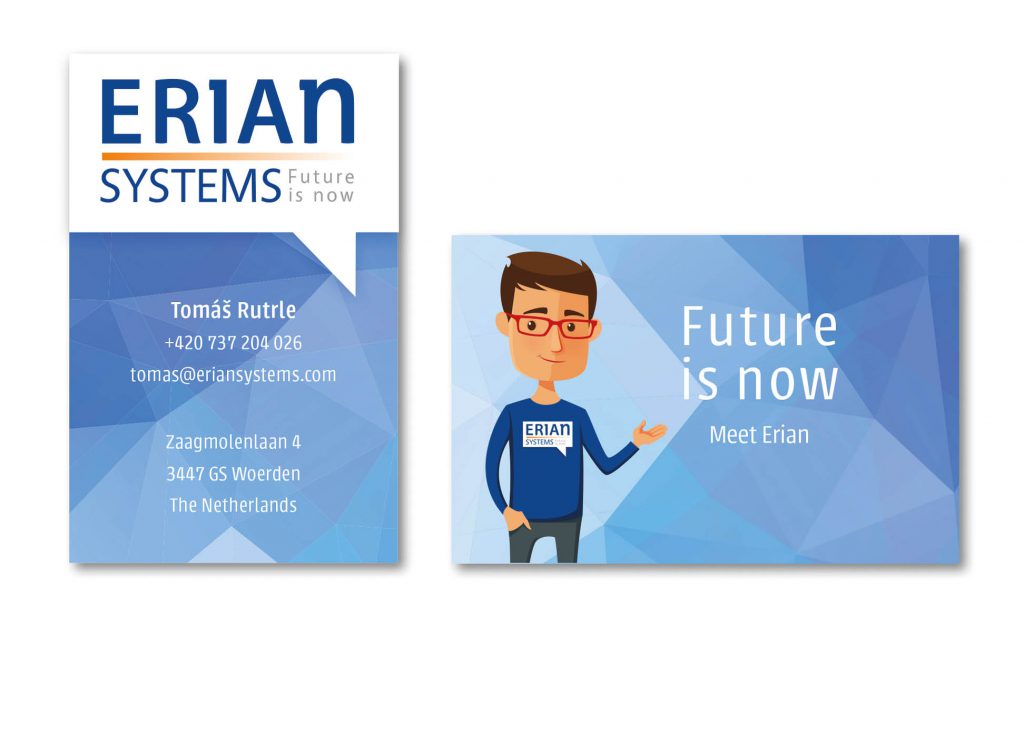 De strategie was om de software een gezicht te geven; een persoon:

Meet Erian: He's really a genius. Not a wizkid but a friend who knows you better than your business partner. You share the same rules, laws, norms and values. He will analyse and advise at order but also takes action when needed. Shake hands and work together!